Meat Processing ERP Software That Works
The Minotaur Business System helps you manage your business information, from operations including manufacturing, inventory control & handheld warehouse management, to order entry/invoicing and accounting. One system is a better way!
Warehouse Management System
Use Minotaur for inventory management of cases, totes, hanging product, skids, and more.
Generate and scan code 128 barcodes to:
Receive raw materials into inventory
Perform transfers
Pick for further processing
Build pallets and print pallet labels
Scan individual cases or full pallets for customer orders
Stage and Ship customer orders
Track inventory in rack/bin locations
Track inventory across multiple warehouses or storage locations
Minotaur allows you to:
Print shipping documents and invoices
Maintains full history and has traceability reporting to keep inspectors happy
Use Minotaur Plant Floor Weigh and Label Application to create Interim and Finished Goods
Generate lot and serial numbers and print code 128 barcode labels
Label for standard weight and catch weight (variable weight) items
Tie raw material inputs to outputs
Populate finished goods inventory
Calculates yields and costs
Updates accounting automatically
Co-pack using customer logos and end consumer pricing
Option to weigh/label directly to a customer order with customer specific labels and have it applied to the customer manifest with total weights to the invoice in one step
Live Animal Receiving and Processing
Schedule life animal deliveries
Read RFID ear tags in barn upon arrival with the option to capture a live weight for each animal
Tie offals, head, and other parts to RFID ear tag number
Tie hot weight to animal for farmer reporting and payout
Print barcode tags that tie the sides and primals to its RFID number
Tag retirement reporting for government
Maintain full animal traceability through cut/wrap and further processing items
Track Interim Products in your Plant
Do you pay staff based on weights?
Minotaur has app for staff to weigh and label what they cut for use in payroll.
Do you smoke products or have products that hang or take multiple days to be ready to package?
Minotaur's manufacturing abilities allow you to know what you make each day, including interim products and when you use those interim products in future days, Minotaur tracks them too, for costing, and traceability
Solutions for Small to Medium Sized Meat Businesses
Need help automating and tying together your plant, warehouse and office?
Our people understand your people.
With over 30 years of successful meat industry implementation experience, Minotaur Software will help you tie together front office, production and shipping providing inventory control, traceability and costing geared to the specific needs of meat companies.
We can work effectively with everyone from the business owners and office staff to warehouse users who will scan and the production floor who will weigh and label your products.
We specialize in software for small to mid-sized meat processors with as few as 6 users.
Solutions for Meat Processing
Warehouse Management System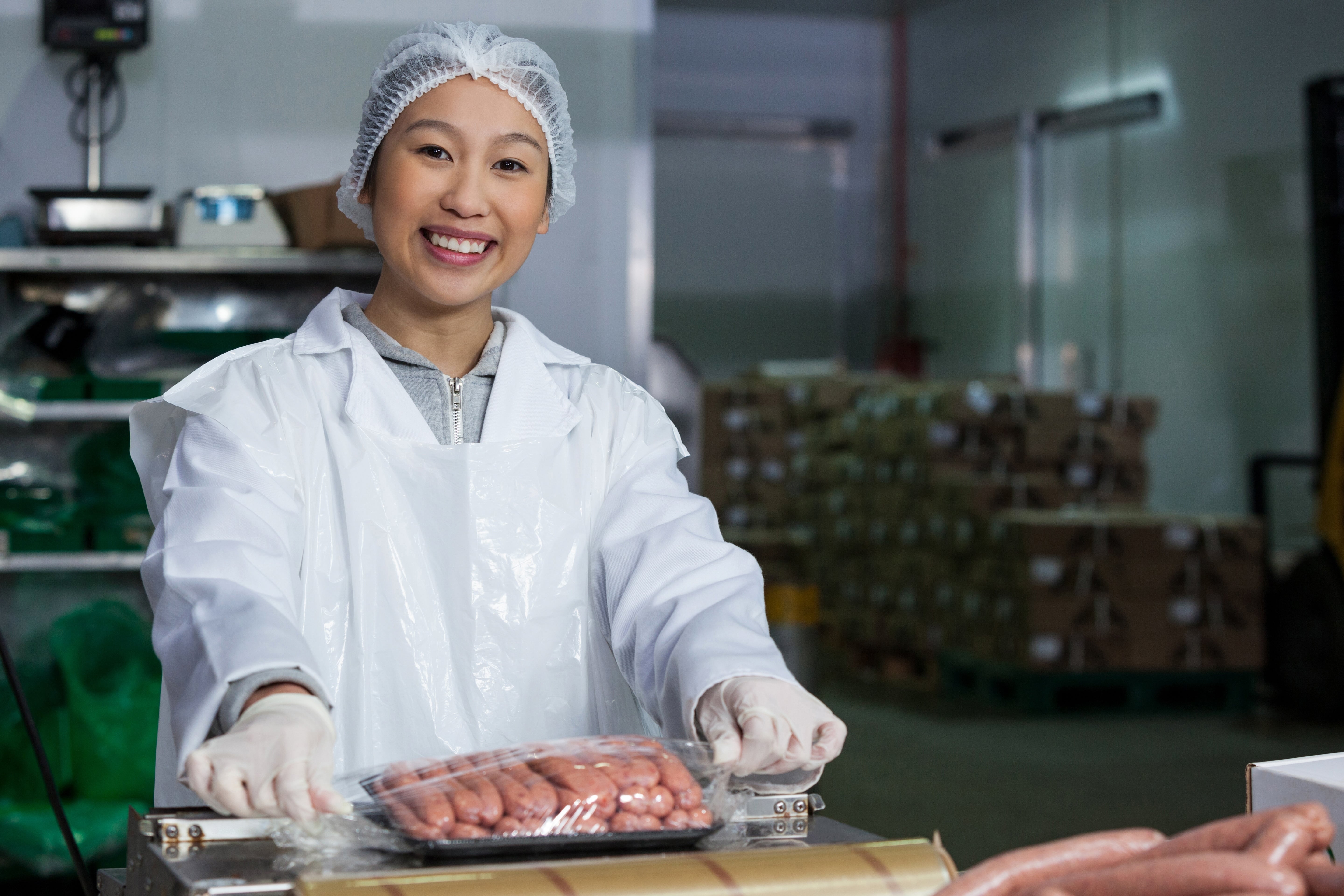 Live Animal Receiving and Processing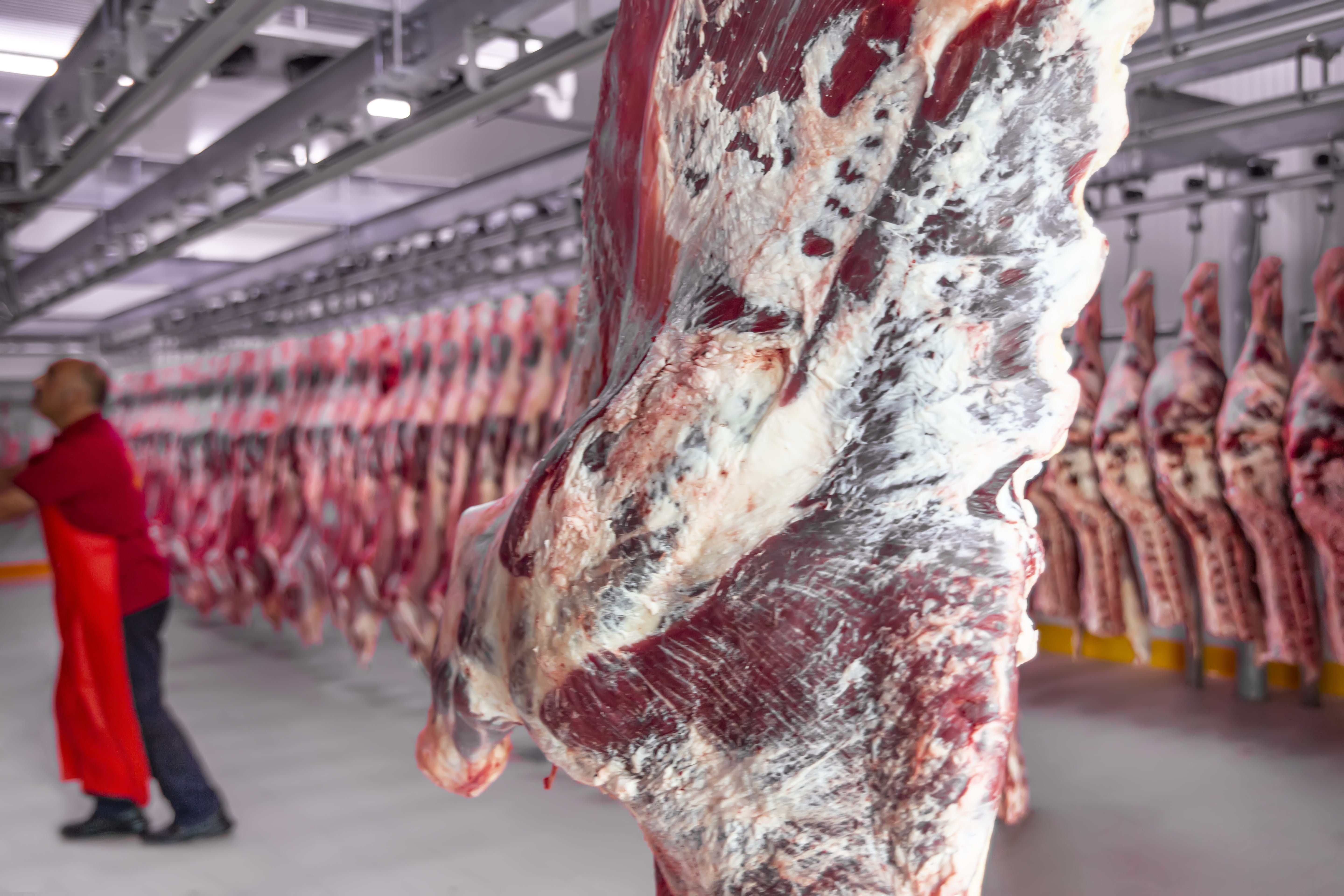 Track Interim Products in your Plant
Minotaur offers Traceability ERP Software to help you manage your office, plant and warehouse. Our software includes:
Accounting and Management Reporting
No need for double entry with Minotaur. The program is equipped with powerful accounting capabilities, including a General Ledger, Accounts Payable and Accounts Receivable functionality and financial reporting. Since the accounting is completely integrated live to all other aspects of the program including purchasing, manufacturing and order entry/invoicing, Minotaur management reporting brings all the info together, so you can monitor profit margins of each item sold to each customer. Would that information help you make better and faster decisions?c]
Manufacturing and Calculating Costs
Easily know your costs, yields, what raw materials you have and what you need to buy or make to meet your production plan & customer commitments. Creating an accurate and dynamic landed cost for your items means tying together freight, duty, brokerage, and extra costs from each receiving into the cost of your products. You save staff time and production runs more smoothly when you can record what is made on the floor. To make it easy, we offer weigh and label apps, and you can scan unit labels or containerize product into skids, producing pallet labels all while tracking lots and expiry dates.
Sales drives business growth. Getting orders right builds your reputation and keeps control of your costs. Manage sales from beginning to end. Minotaur ERP helps you enter orders efficiently and accurately whether you receive them by phone, fax, email or EDI (electronically). On the road, sales reps can enter their orders while at the customer using cell connectivity, with live inventory status, credit status, buying history and more.
Inventory control can be managed within Minotaur either through computer entry or by scanning with our WMS (warehouse management system). The item master file is comprehensive, storing all the information you need about each item including description, batch size, max/min levels by location, item attributes such as allergens, suppliers with lead times, alternate units of measure, photos, nutritional panels and more.
What one Minotaur Customer Has to say…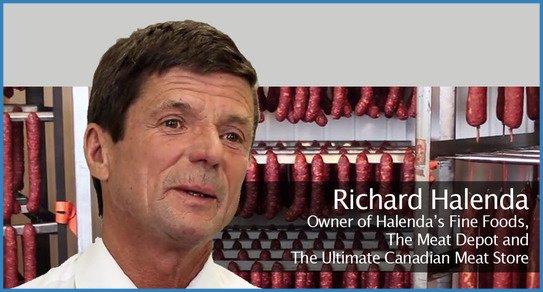 "We're now doing eight times the volume we did several years ago, with little to no increase in people cost. My investment in this solution was an absolute bargain!"
Richard Halenda, Owner of Halenda's Fine Foods, The Meat Depot and The Ultimate Canadian Meat Store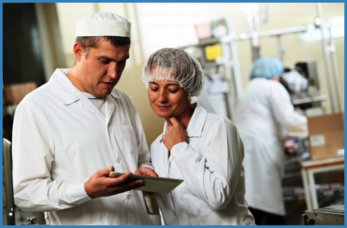 Whether you place the system in a private cloud or on your server, Minotaur connects your office, plant, warehouse and mobile workers.
© Copyright 2018 Minotaur Software Ltd.